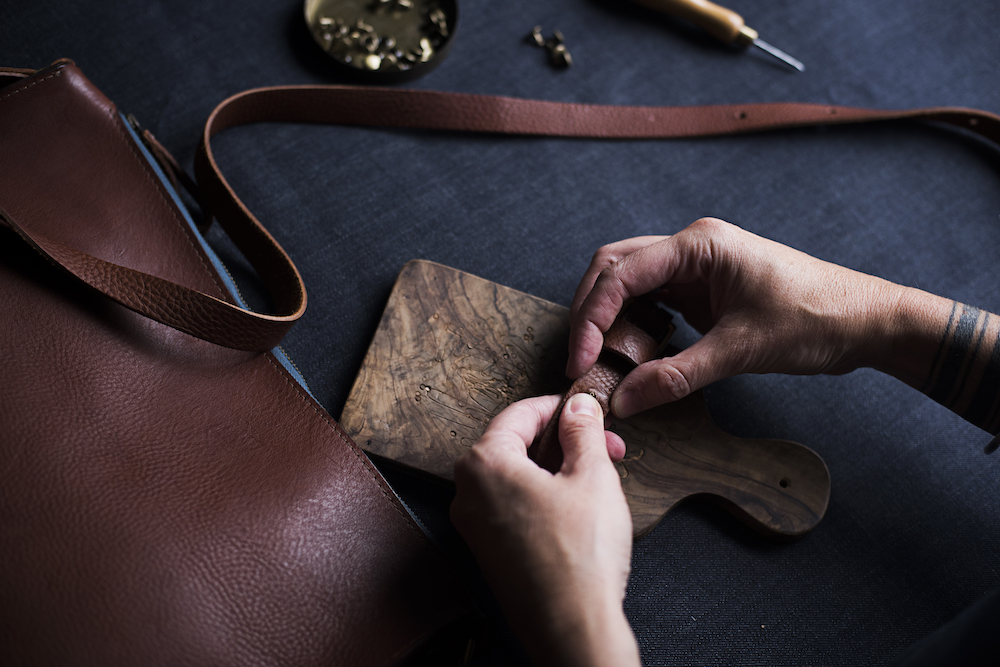 Photograph by James Oaten
" Stunning, very good quality and impeccable finishing, I LOVE"
Coco 14th June 2018

"Love love love!! Beautiful product, excellent material! Perfect anniversary gift for my husband for all of his bonsai tools. She even personalised it for me! I highly recommend her products to anyone!"
Skramob 21st May 2018
"Perfect in every way. This is the second folder I've ordered. Super high quality and construction. A great person to deal with!!!"
Moschops 9th April 2018
"Excellent item. Absolutely love it. Received it much earlier the expected. Excellent service I couldn't be happier! Thank you so much!
Hai err Teo 12th Oct 2017
"I just received my tool roll I purchased from you. I absolutely love the leather. I am using it for my shears, combs, and clips. Thank you so much for customizing the case to all black, You are great!"

Steve 26th Jan 2016
"I LOVE my bag.......Thanks very much!"
Juliet 27th Jan 2016